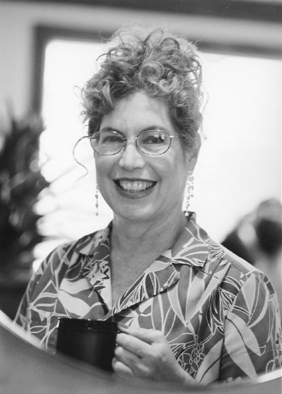 Contact the author at author@rashisdaughters.com


About the Author


Maggie Anton was born Margaret Antonofsky in Los Angeles, California. Raised in a secular, socialist household, she reached adulthood with little knowledge of her Jewish religion. All that changed when David Parkhurst, who was to become her husband, entered her life, and they both discovered Judaism as adults. That was the start of a lifetime of Jewish education, synagogue involvement, and ritual observance. In 2006, Anton retired from being a clinical chemist in Kaiser Permanente's Biochemical Genetics Laboratory to become a fulltime writer.
In 1992, Maggie began studying in a woman's Talmud class taught by Rachel Adler (now at HUC-JIR in Los Angeles). Since then she has studied with Judith Hauptman (Jewish Theological Seminary), Janet Sternfeld Davis (American Jewish University of Judaism), Dvora Weisberg (HUC-JIR, Los Angeles), and Rabbi Aaron Katz (Academy of Jewish Religion - CA).
In 1997, as her children Emily and Ari left the house and her mother was declining with Alzheimer's Disease, Anton sought new interests. She became intrigued with the idea that Rashi, one of the greatest Jewish scholars ever, had no sons, only three daughters. Slowly but surely, she began to research the family and the time in which they lived. Much was written about Rashi, but almost nothing of the daughters, except their names and the names of their husbands. Legend has it that Rashi's daughters were learned in a time when women were traditionally forbidden to study the sacred texts. These forgotten women seemed ripe for rediscovery, and the idea of a book about them was born.
Maggie is currently working on the first of a two volume series, "Rav Hisda's Daughter," set in 3rd-4th century Babylonia.